Course length:  1-day
Excel is Microsoft's powerful and easy-to-use spreadsheet program, which provides you with an extensive set of tools to organize, analyze, present, and store data.
This course is intended to help all novice computer users get up to speed with Excel quickly. We will cover different features including creating a new spreadsheet, working with basic formulas and functions, making a spreadsheet look professional and presentable, and saving and printing a spreadsheet.
Prerequisites
To be successful in this course, you should be familiar with using personal computers and you should be VERY comfortable using and navigating with the mouse and keyboard. You should be experienced in the Windows environment. Specifically, you should be able to launch and close programs, navigate to information stored on the computer, and manage files and folders.
Before attending this course, students must have:
Basic computer knowledge
Windows file management skills
Comfort using a mouse and keyboard
Outline
Getting Started
Getting to Know Excel
Creating Workbooks
Getting Help in Excel 365
Working with Rows and Columns
Sorting and Filtering Data
Working with Data
A Closer Look at Formulas
Using Formulas and Functions
Working with Data
Modifying a Worksheet
Formatting Text
Formatting Cells
Aligning Cell Content
Search For and Replace Data
Spell Check a Worksheet
Printing Workbook Contents
Define the Basic Page Layout for a Workbook
Refine the Page Layout and Apply Print Options
Managing Large Workbooks
Format Worksheet Tabs
Manage Worksheets
Manage the View of Worksheets and Workbooks
Customizing the Excel Environment
Customize General and Language Options
Customize Formula Options
Customize Proofing and Save Options
Customize the Ribbon and Quick Access Toolbar
Understanding and Enabling Add-Ins
Customize Advanced and Trust Center Options
Certification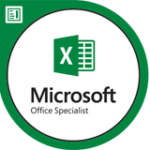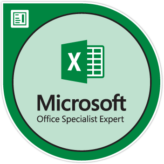 Before testing you will need:
Excel Level 1
Excel Level 2
Excel Level 3
Wondering if you should start with Level 1?
Take our class placement self-assessment to help you decide.